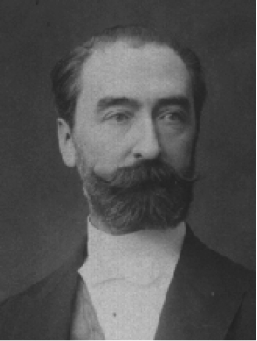 (Limoges 11 August 1837 – Lyon 24 June 1894)
Son of Hippolyte Carnot, brother of Adolphe Carnot and father of Ernest Carnot.
Deputy, Minister, President of the French Republic.
Admitted fifth to the
École Polytechnique
in 1857, he entered the
École des Ponts et Chaussées
in 1860, graduating at the top of his class in 1863. He was at first Deputy Secretary to the Superior Council of Civil Engineering, then Chief Engineer of Haute-Savoie. After the fall of the Second Empire in 1871, he was named Prefect of the Seine-Inférieure and elected Deputy of the Côte-d'Or (Burgundy).
Undersecretary of State for Public Works, then Minister of Public Works, he became Minister of Finance in 1885. Following the resignation of Jules Grévy who was involved in the medals scandal (
Scandale des décorations
), Sadi Carnot was elected President of the French Republic on December 3rd, 1887. The beginning of his mandate was marked by the Boulangist agitation (he signed the decree forcing the retirement of General Boulanger), the rallying of many Catholics to the Republican system of government (1890) and the Panama scandals (1892). Casimir-Perier had just pushed through the "
lois scélérates
" to repress union agitations and anarchist movements, when the Italian anarchist Caserio assassinated Carnot on June 24th, 1894 during the Lyon Exhibition.
He is buried in the Pantheon (Paris) next to Lazare Carnot, his grandfather.