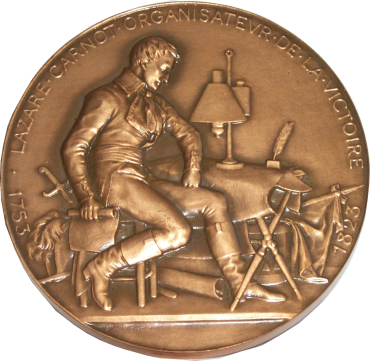 The Carnot Foundation grants Fellowships to French students who have graduated from :
The Ecole Polytechnique and the Université de Bourgogne to pursue advanced studies abroad.
The Institut national du patrimoine conservators and curators departments to realize a research project abroad.
A professional support is provided to all fellows by the Foundation committee and its mentors.
The Foundation also responds to any person wanting to learn more about the history of the Carnot family.
Last News
Nous accueillons cette année deux nouveaux boursiers X Victor Quach Victor a sollicité la Fondation Carnot pour l'aider à financer son PhD en computer science à MIT aux USA. Victor souhaite se spécialiser dans l'intelligence artificielle et plus spécialement dans le "natural language processing". En plus de ses diplômes académiques Victor a été: Président de l'association informatique des élèves de …
Continue reading

Les Boursiers X 2017: Matthieu de Rochemonteix et Victor Quach
Lire la suite
Nous sommes ravis de vous annoncer que le palmarès des boursiers 2016 de l'Université de Bourgogne est 100% féminin. Nous accueillons donc Sophie Poty et Pauline Vitry au sein de notre cercle de boursiers.
Sophie Poty se consacre au développement d'outils pour le diagnostique et le traitement du cancer du pancréas. Le but de son projet est de développer la …
Continue reading

Université de Bourgogne: boursières 2016
Lire la suite
More news