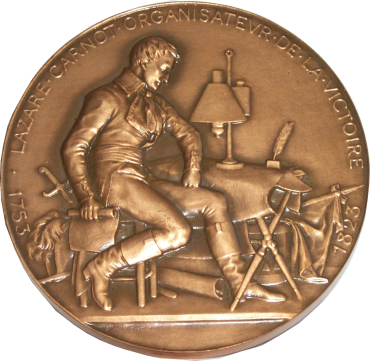 The Carnot Foundation grants Fellowships to French students who have graduated from :
The Ecole Polytechnique and the Université de Bourgogne to pursue advanced studies abroad.
The Institut national du patrimoine conservators and curators departments to realize a research project abroad.
A professional support is provided to all fellows by the Foundation committee and its mentors.
The Foundation also responds to any person wanting to learn more about the history of the Carnot family.
Last News
In mid-October Leia Inc starts shipping the Lume Pad,  the world's first 3D Lightfield tablet featuring the company latest 10.8 inch screen, for less than 1,000 USD. Leia Inc is a display technology company co-founded by David Fattal (Carnot Fellow 2001) in 2014. The Lume Pad was developed for commercial applications. It functions as normal Android tablet, but is equipped with …
Continue reading

Leia Inc launches a 3D tablet: The Lume Pad
Lire la suite
More news